We are Koussou
Koussou is an independant tour-operator based in Libreville, Gabon. Our tour-operator was born after an an exploratory travel performed by the co-founders and several friends in August 2018. A unique experience which resulted into the creation of Pioneer tour. Ever since then, our team is dedicated to design travels which will make you discover the true beauty of Central Africa.
What is the meaning of Koussou?
According to various ethnic languages from the south of Gabon (notably Punu, Eschira and Nzebi) "Koussou" stands for the grey parrot of Gabon. As a sacred creature, the grey parrot is known as a big traveler. From May to September, it relentlessly overflies the sky just above the canopy, flooding the space with its melodious songs.
During our stay in the village of Douani, multiple birds will reward you with their song. Will you be able to recognize the one belonging to the grey parrot?

Team Koussou
The following Koussou'ers compose our core team. We will take care of your journey and remain on your side so as to let you enjoy this memorable experience to the fullest extent possible.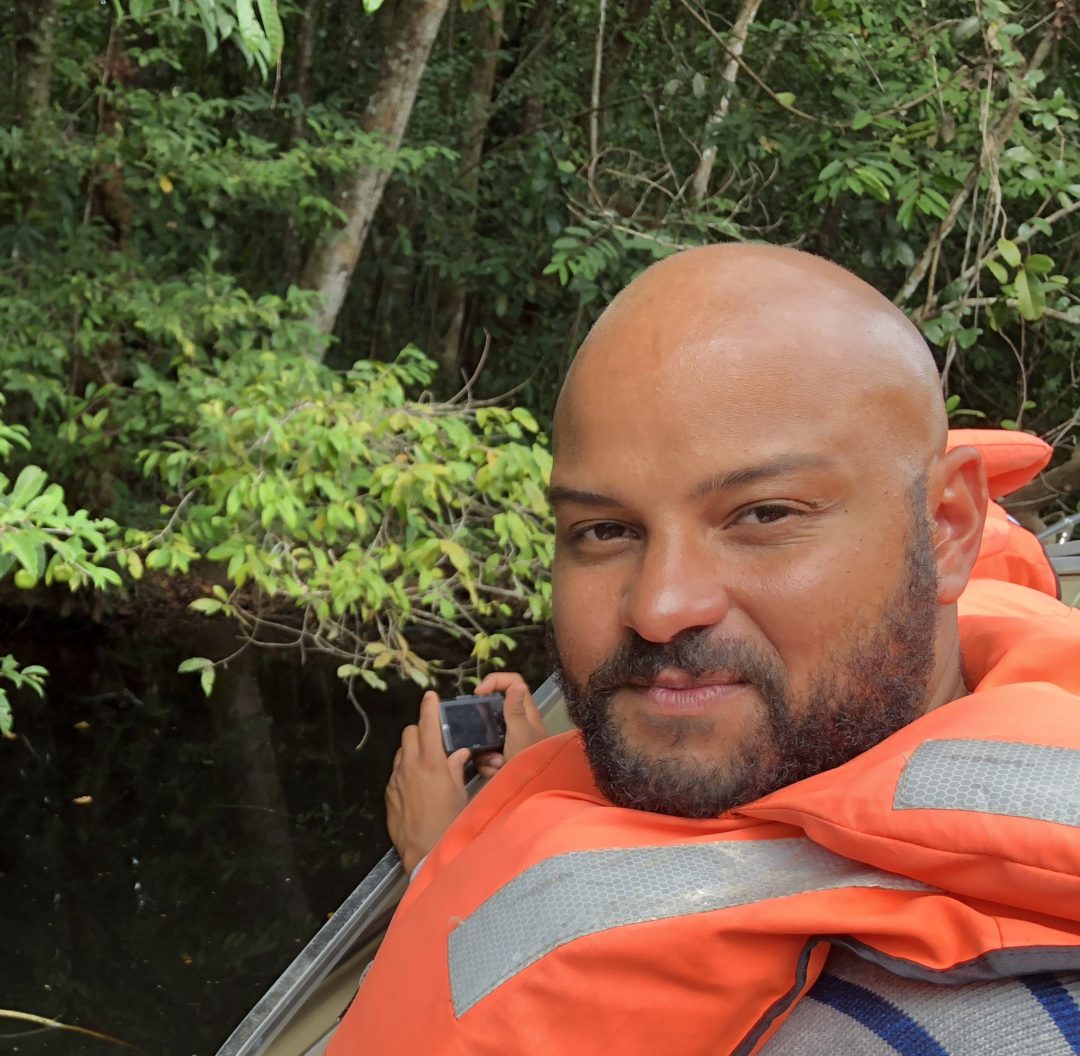 Stéphane Boutoundou
Co-founder and guide
Stéphane grew up in Gabon, before moving to Europe. He has been returning regularly to Gabon ever since, where he has been involved within several development projects. Through Koussou, he wishes to share his love for this country with as many people as possible.
As a dynamic and energetic person, Stéphane never runs out of ideas to improve Koussou's journeys: he will turn yours into a real adventure.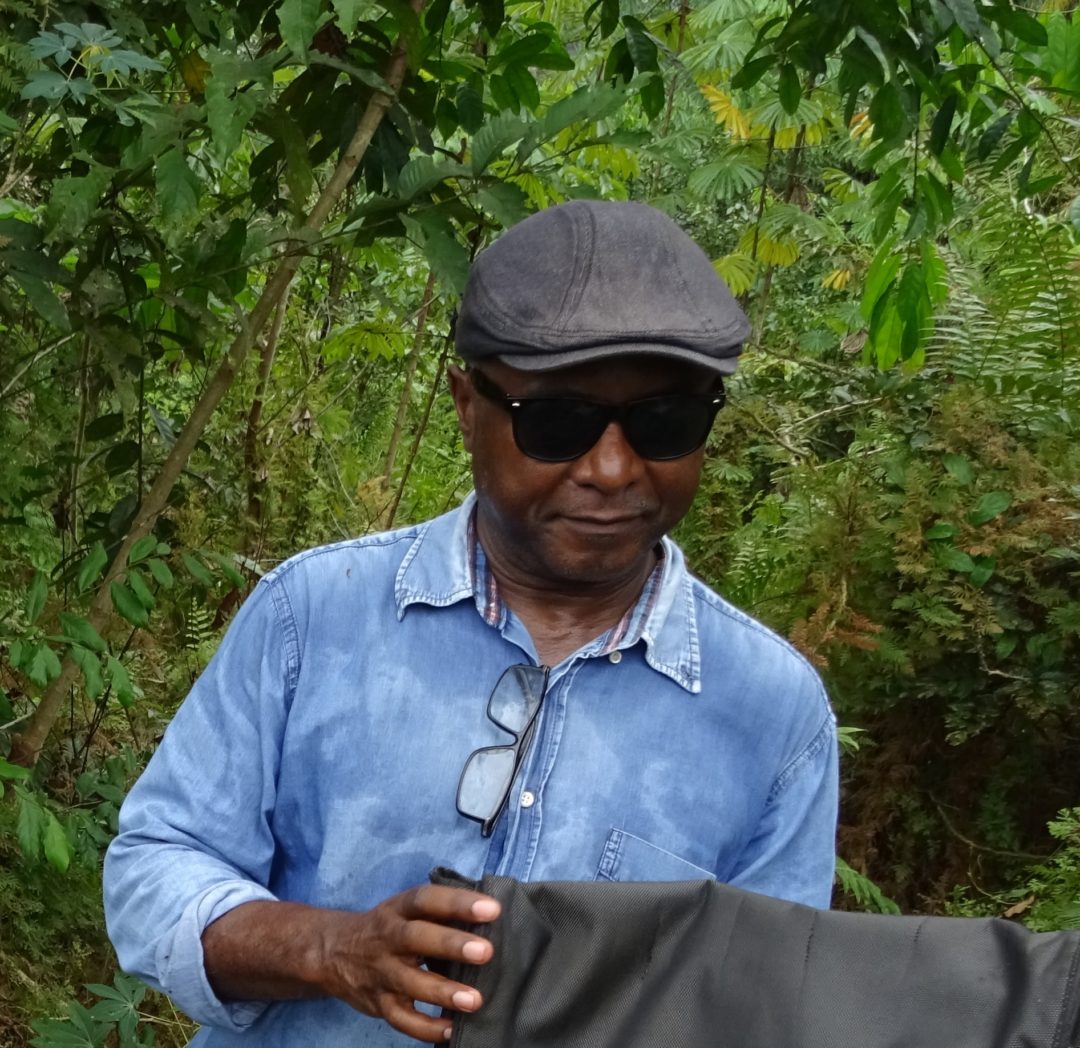 Bruno Boutoundou
Co-founder and guide
Bruno has been living in Gabon his entire life. He loves his country, its people, wildlife and culture. After more than 30 years working within a credit institution, he decided to abandon his retirement in order to launch Koussou. In other words, "Back to the roots".
Bruno, as a passionate person and disposing of significant knowledge regarding its country, will answer all the questions you may have on Gabon's history, cultures, clans and ethnical groups.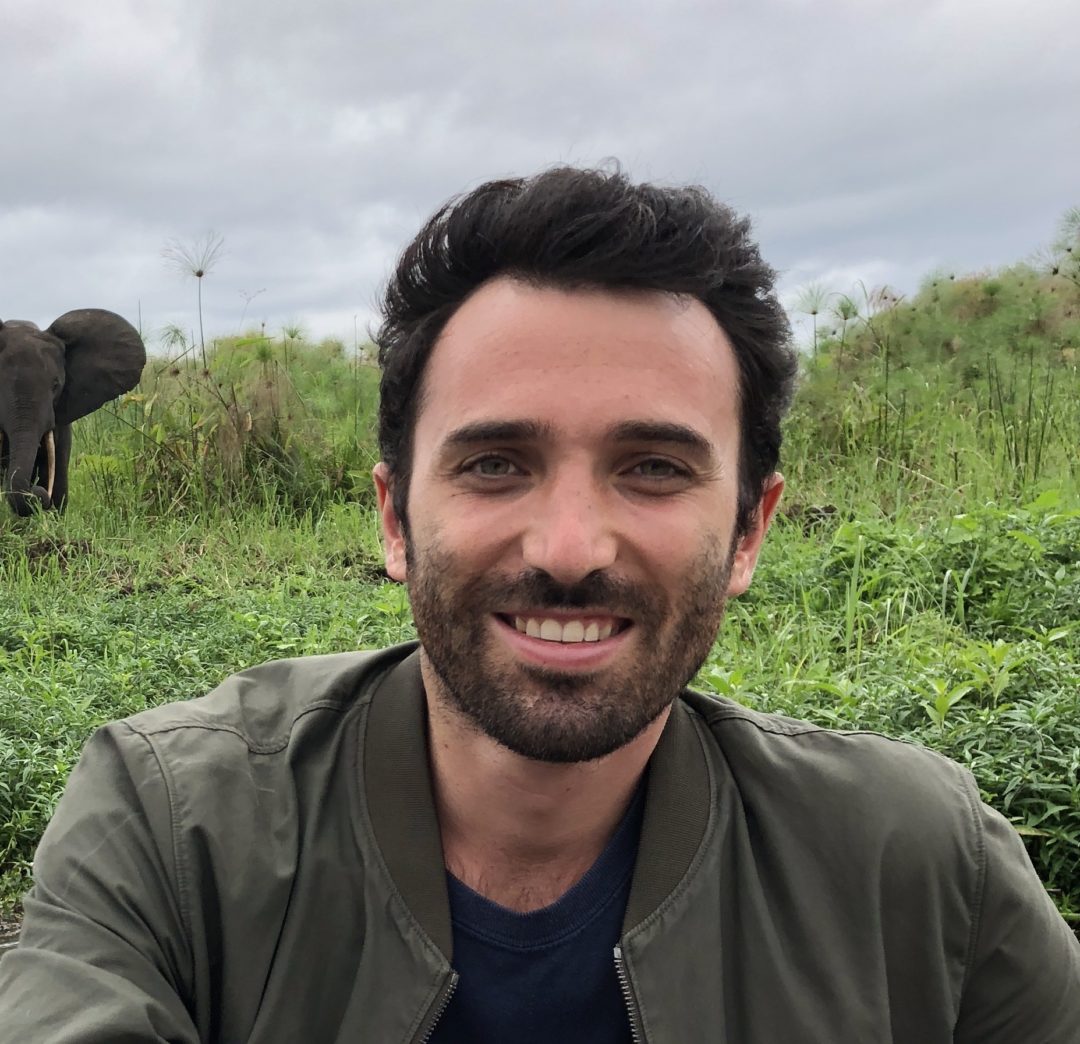 Pierre Le Rigoleur
Co-founder and guide
After visiting Gabon with Stéphane and Bruno, Pierre decided to join the Koussou adventure. Based on his trips through the whole country, Pierre created incredibly rich and deep journeys melting culture and adventure, so as to make this fabulous region in the heart of Africa well-known.
Pierre is a professional and resourceful person. His insights will enable you to travel in full serenity.
Our vision
Our aim is to make you experience a unique and unforgettable journey, during which you will remain closely bound to the nature and the people in Gabon. If you feel, after your trip, being back home with a piece of this incredibly beautiful nature and the gentleness of its people, we would then assume that we reached our goal.

Our tours are structured so that the travelers remain as close as possible to the lives of the local populations and therefore are able to discover the beauties – sometimes hidden – of the explored locations. This is the reason why Koussou, like the grey parrot, limits the group of travelers to a dozen of persons.
"Our trips are authentic thanks to a progressive immersion, respectful of humankind and environment, with a particular care for the safety of our travelers"
Accommodation
We favor sober but cozy accommodations, preferably held by local owners. If you are hosted in a 4-star-hotel, it is either because we do not have another alternative, or because we want you to spend a (really) good night of sleep.
Catering
Stopping by at a "coupé-coupé" stand to grab a portion of meat, or stopping down the road to get papayas, coconuts, grapefruits, or any other local fruits We promote local products to make you experience a culinary trip as well.
Transport
We select safe, reliable, and environment-friendly means of transportation which are adapted to local conditions. Plenty of rivers cross Central Africa, especially Gabon: so be prepared to spend some time on canoes and boats.
Activities and traditions
Cultural activities are systematically part of our trips. Some of them are part of the daily routine, as for instance the preparation of manioc or the traditional fishing in the N'gounié. Some of them belong to specific traditions or rituals, as for instance the Bwiti and Mabandje (an invitation to join "the other side"). Given the nature of the latter ceremonies, "planning" them is out of consideration. However, they occur on such regular basis that we have good chances – if invited – to attend one of them.
Wildlife
The places where we lead our travelers are known for hosting fascinating and exceptional species of animals, like the gorilla, the elephant, the parrot, the turtle or the wale. These animals live freely in a protected natural environment. We believe it is really important that their environment be preserved as it is and we therefore adapt our behavior so as to let as less as possible any proof of human presence. By acting as such, and with a little patience, we ensure that you will come (really) close to these animals.
You are a company or a public institution?
Discover our dedicated offers so as to allow your associates to benefit from exceptional trips and retreats.
Specific requests?
Would you like to travel in small or large groups?
Do you want to stay longer in specific places? Send us a message and we will do our best to design a solution that shall suit your needs. Send us a message and we will do our best to design a solution that shall suit your needs.